EPS1601/EPS1801
Sprinter Epson Head Eco Solvent Printer
If you're looking for an eco-friendly large format printer that offers stunning prints with low environmental impact, then an eco-solvent printer may be the perfect option for you.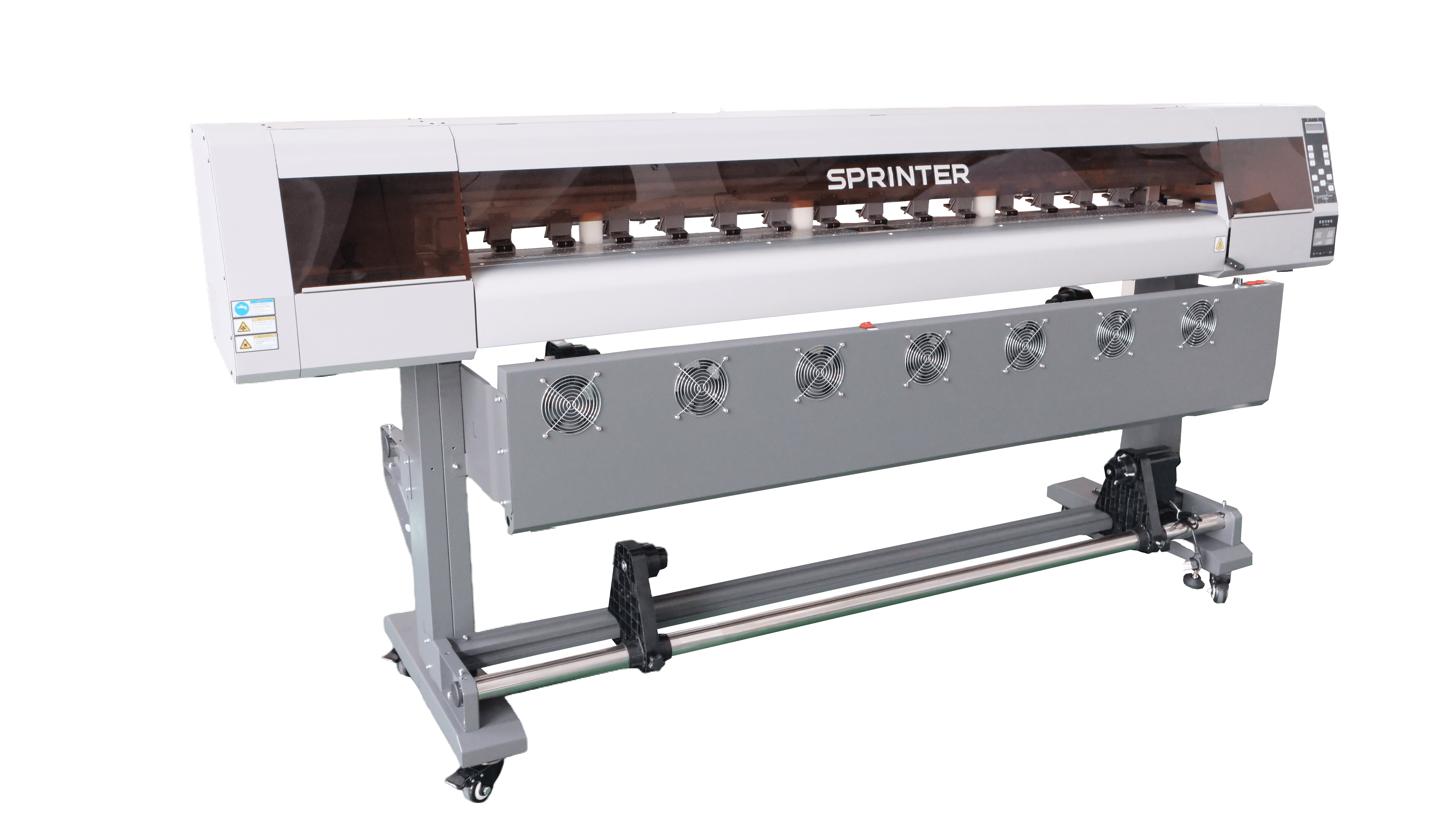 Key benefits
The ink has virtually no odour as they don't contain as many VOC
Safe for operators and the environment
Increase durability, and improve print quality
Is ideal for a variety of different substrates
For large-scale projects or high-volume printing
More cost-effective in the long run
Advantages
Eco solvent printer produces very little waste. The solvents used in eco-solvent printing evaporate completely, so there is no need for hazardous waste disposal.
Eco-solvent prints are more durable and resistant to fading, making them ideal for outdoor applications.
Eco solvent printer often require less energy to operate, further reducing their environmental footprint.
Machine systems
Printhead maintenance system
Feed up and take up system
Infrare Heating
Fan drying
Ink tank lack detection system
EQUIPMENT
Rich printing solutions, Makes you RICH

EPS1601 dimension diagram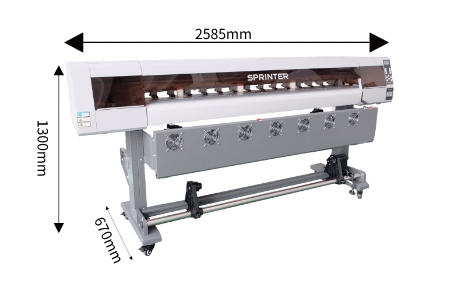 EPS1801 dimension diagram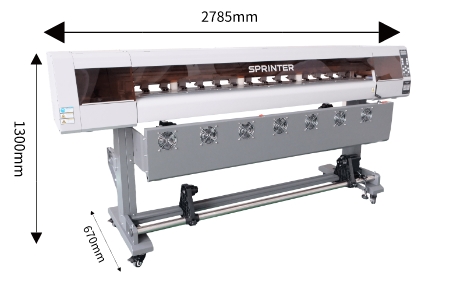 Features
Print Platform
It can better absorb the materials on the platform, ensure the flatness of the materials, improve the smoothness of paper feeding, and ensure the stability of printing.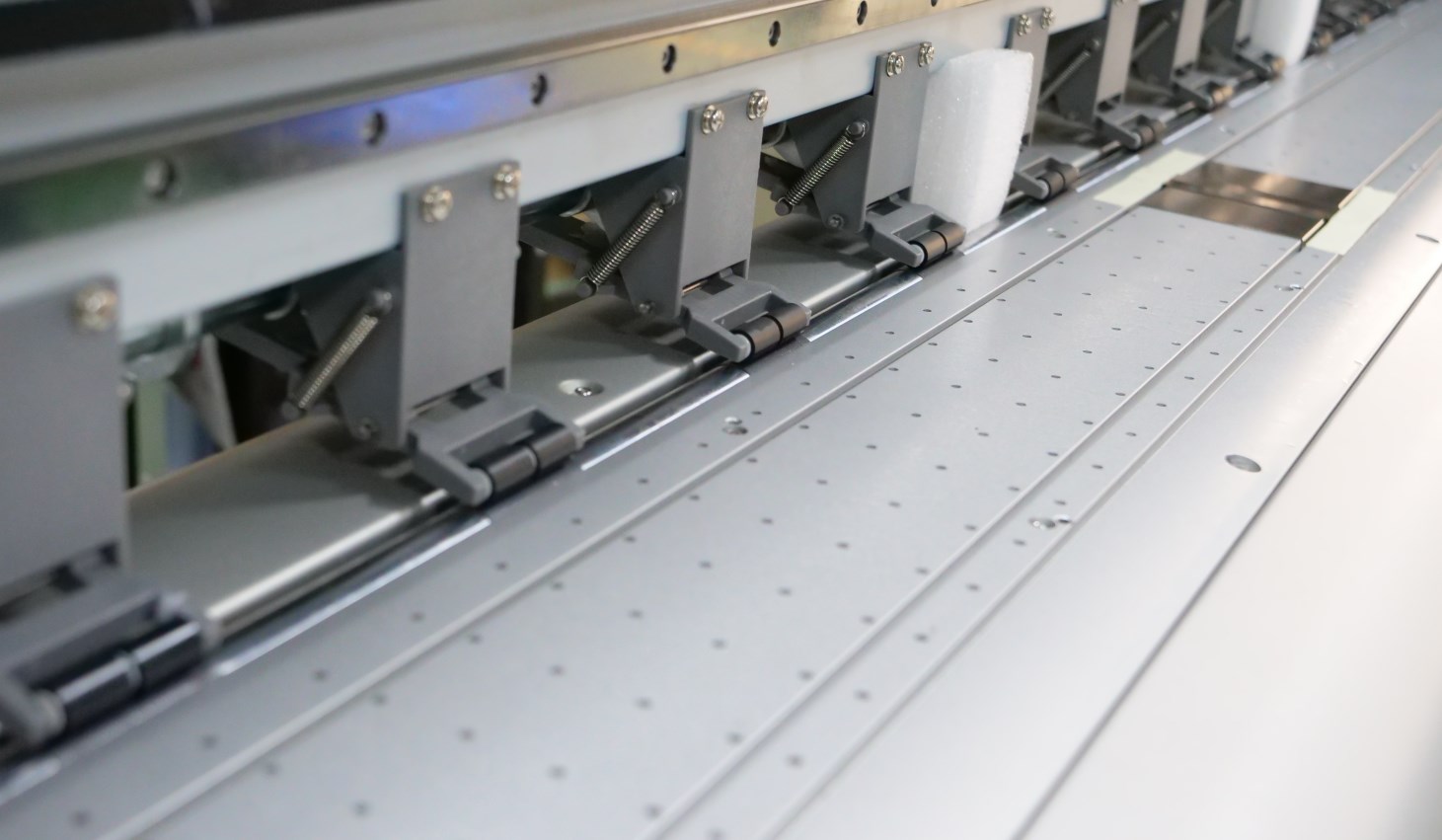 Printhead Maintenance System
Equipped with advanced intelligent automatic printhead cleaning and moisturizing device, the ink is good and keeps the ink flowing smoothly.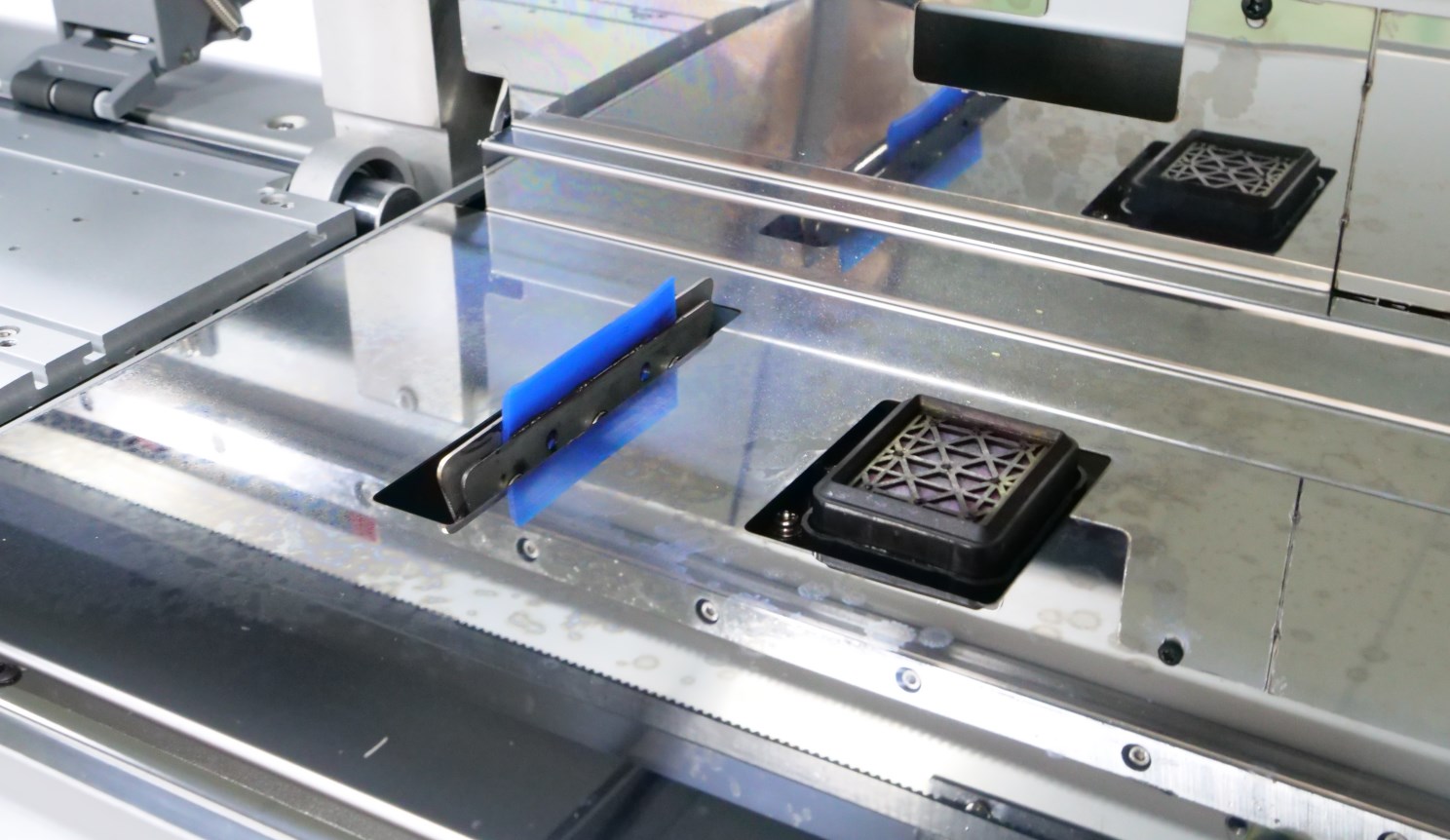 Infra-red heating
Intelligent high-power touch screen infrared heating to ensure a good drying of the picture when printing at high speed.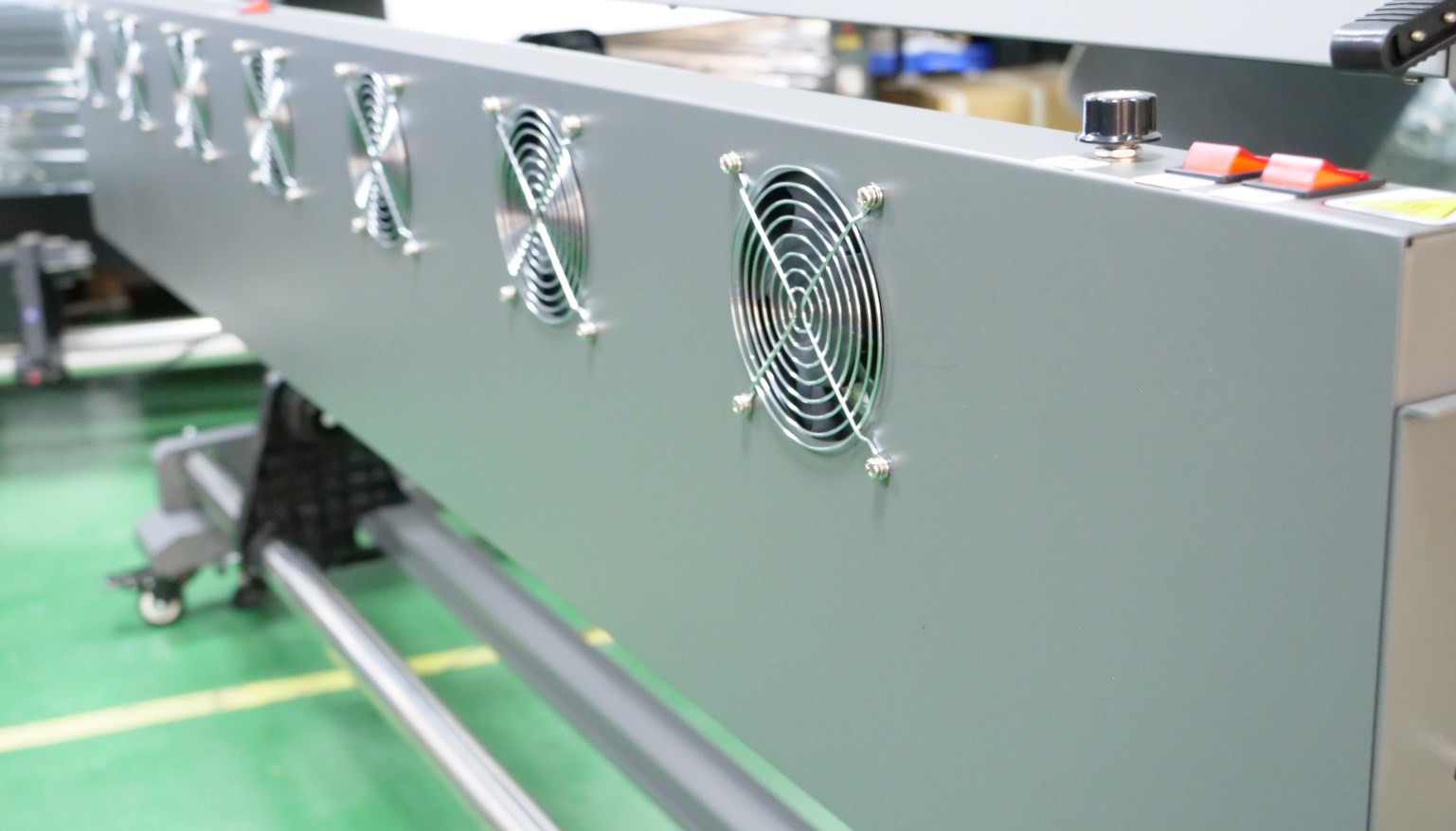 Press Paper Wheel
The contact area between the three wheels and the material is larger, the friction is greater, and the fixation is more accurate. The pressure of the three gears can be adjusted to adapt to the material with different thickness.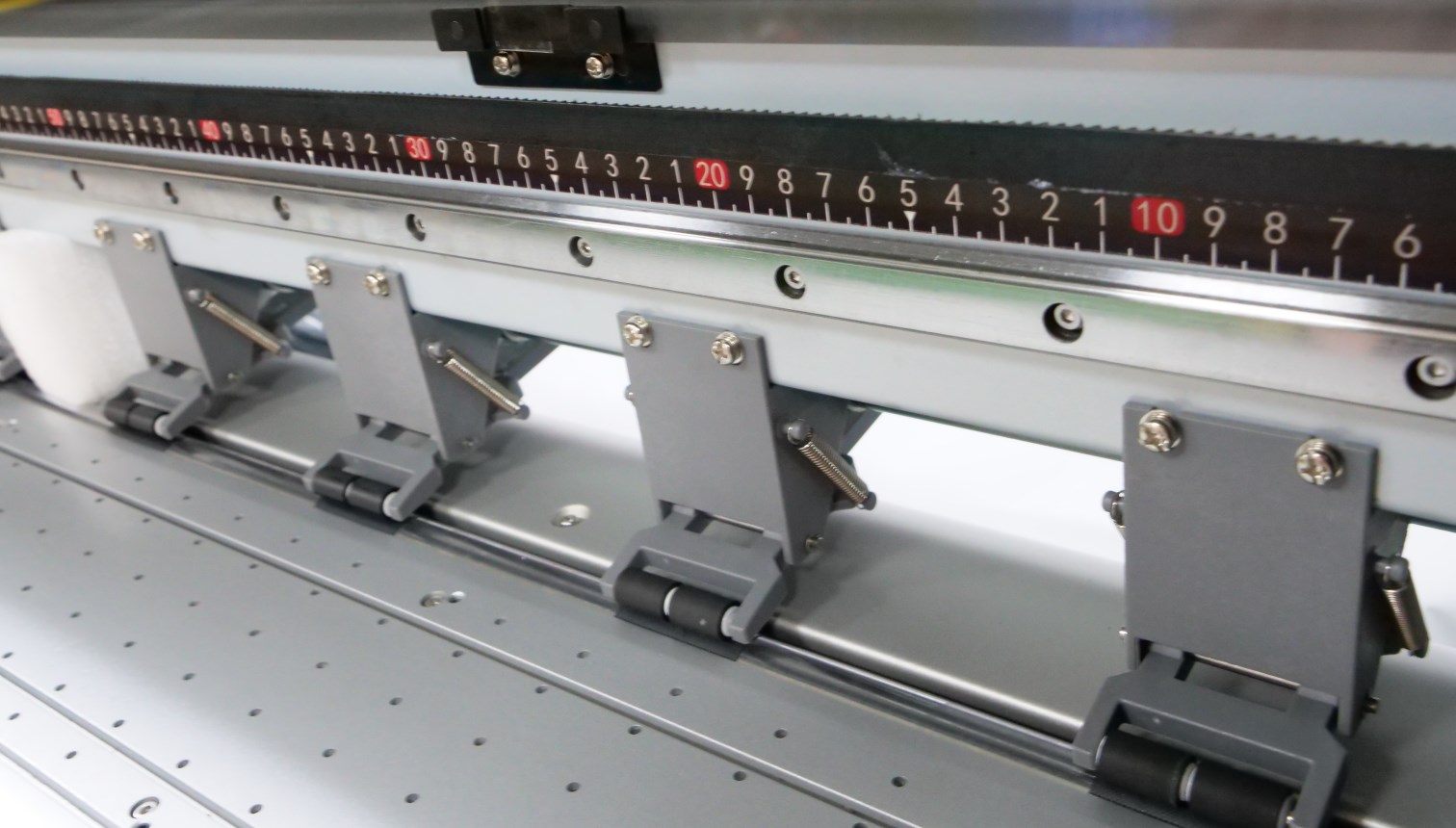 Ink Supply System
Intelligent adjustment of liquid level height of high specification continuous ink supply system effectively ensures ink smoothness and improves printing efficiency.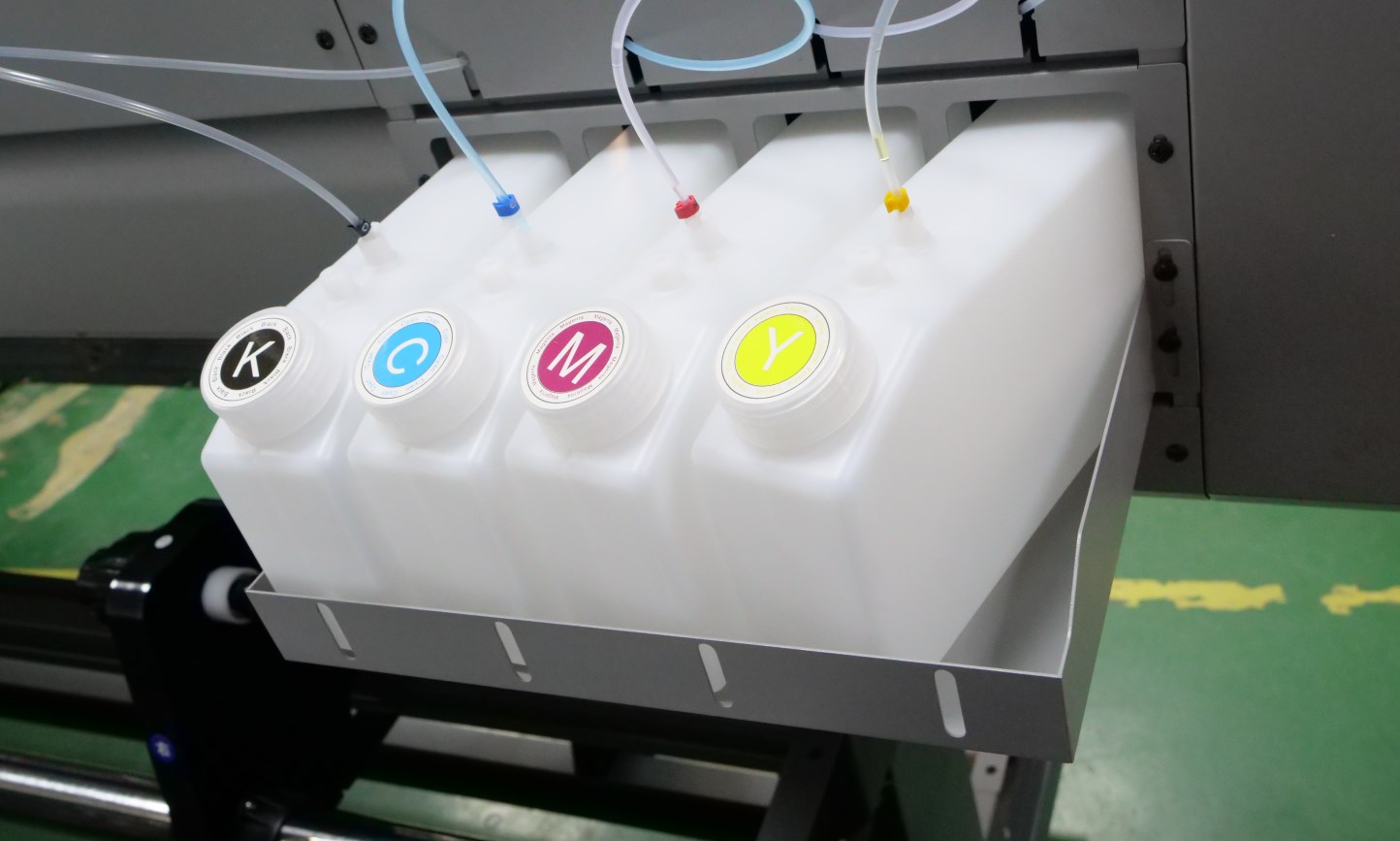 Media Heater Control
Constant temperature printing is realized by heating the carriage base.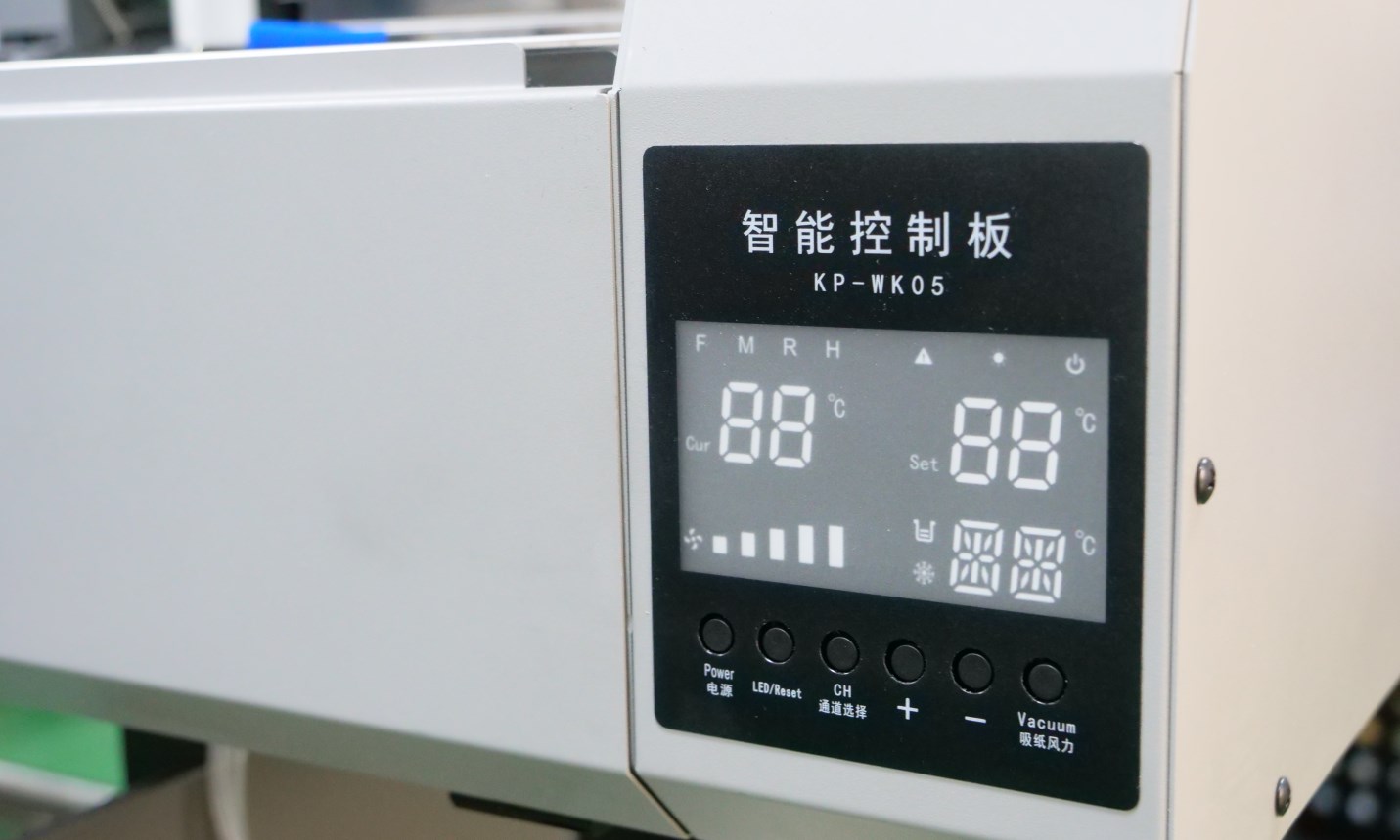 Applications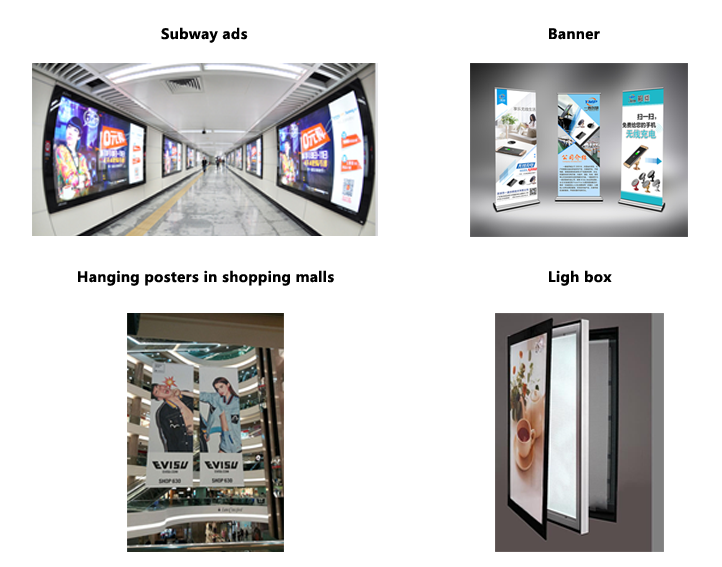 Technical Specs
 Model
EPS1601,EPS1801
 Print Sizes
 Max. Print size
1600mm/1800mm
Enviromental Conditions
Temperature 15-40℃,Humidity 40%-65℃
Bearable weight
Max. 75kg
Color channels
Max. 4; CMYK
 Printhead
 Max. No.s
1
 Type
Epson i1600/i3200/XP600
 Software
 Control
Hanson control system
 RIP
Maintop,RUIIN,Photoprint option
Computer (Not included)
Windows 7/10; 64bits
Data transfer
USB 3.0
Resolution
540dpi; 720dpi; 1440dpi
Machine size & N.Weight
 EPS1601: 2585*670*1300mm, 177kg
EPS1801: 2780*670*1300mm, 200kg
Packing
Wooden case
 Package Size & G.Weight

EPS1601: 2700*570*650mm, 240kg

EPS1801: 2900*670*650mm, 270kg
*Specifications subject may change without notice. Please confirm with sales representative for more details