Are you in search of the ultimate printing solution that combines speed, high color saturation, and remarkable precision? Look no further! Introducing the revolutionary 3.2-meter UV Industrial-grade Conveyor Belt Printer by SPRINTER, your go-to choice in the advertising industry!
? Experience Lightning-Fast Printing Speed: The SPRINTER UV Printer comes equipped with 6 rows of KM1024a printheads and cutting-edge linear motors. Embrace unparalleled efficiency as it swiftly brings your ideas to life with astonishing speed. No more waiting around; it's time to accelerate your printing projects like never before!
? Vibrant Colors and Supreme Quality: Say goodbye to dull and lackluster prints! With our UV Inkjet Printer, witness colors that pop and images that come alive. The metal grating technology ensures that each print stands out with high color saturation, creating eye-catching visuals that captivate your audience's attention instantly.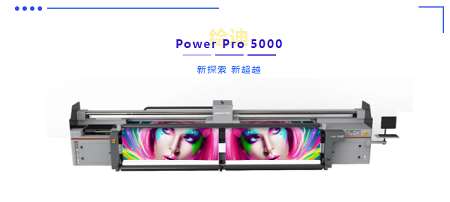 ? Unmatched Precision and Accuracy: Precision is the key to perfection, and our printer delivers it flawlessly. Achieve impeccable results with our state-of-the-art technology, offering the highest level of accuracy in the industry. From fine details to large-format designs, SPRINTER's UV Printer ensures every print is a masterpiece.
? Discover SPRINTER's Innovation: At SPRINTER, we take pride in being a leading player in the industry, boasting a self-developed factory and cutting-edge technology. Our dedication to research and development has allowed us to offer you the most advanced printing solutions on the market.
? Learn More at Our Website: Explore the full range of SPRINTER's UV Inkjet Printers and witness the future of printing at our website: https://www.huiditech.com
Don't miss out on this game-changing printing experience! Elevate your printing projects and attract your customers with stunning visuals that leave a lasting impression. Invest in the #INKJETPRINTER and #UVPRINTER from SPRINTER today!
? Contact us now to embark on a printing revolution! #SPRINTER #PrintingSolutions #AdvertisingInnovation #HighSpeedPrinting #VividColors #PrecisionPrinting #UVInkjetTechnology #PrintingPerfection